Every now and then a discussion about movies and Warhammer pops up on different forums and social media. It is usually quite interesting to follow such discussions since they tend to reveal a lot about the various ways people approach Warhammer and its various settings. Many prefer to have a clear plot with a little grimness added on but still with somewhat sympathetic characters that are heroes, be that of the dark or anti variety or not.
My own view is usually in a sort of minority since I prefer my Warhammer (Warhammer Fantasy, Age of Sigmar and Warhammer 40k) to be as bleak and tormented as possible, not just dark but miserable and lonely. It could have something to do with the Finnishness, but I see Warhammer as very lonely settings, a place where the seething mass of humanity in the cyclopean hives have lost so much of their emotions that they fail to see each other. The lonesome man walking among cold stars, waiting to die without anyone to ever know he was there. This does perhaps not translate well into the mainstream of the Warhammer community, fortunately I have still managed to connect with some fellow souls.
In no particular order I would like to present a few movies I enjoyed watching and that in many ways feel very Warhammer to me.
Begotten (1990) by E. Elias Merhige
I'm not quite sure where to even begin describing the horror of Begotten. It is one of the most artsy films I have seen and it makes for some truly visceral viewing. The movie is primeval, almost antediluvian in its macabre and loose narrative. But what an experience it is. The terrifying visuals could easily be seen as the wasteland of a dying world in Warhammer 40,000's dark millennium, a place where few humans still eke out an existence. In the same vein the movie's Nativity play would fit into the Mortal Realms of Age of Sigmar, telling of how the future is born when the past has been devoured by entropy and Chaos. This movie was the greatest inspiration for my Outgard warband.
Begotten's thematic sibling, Din of Celestial Birds, deserves an honorary mentions since the two movies goes hand in hand. Din of Celestial Birds has a more hopeful tone to it than Begotten, but misery in art should serve a function and hope might have a role to play.
Valhalla Rising (2009) by Nicolas Winding Refn
The cold and unwelcoming landscape of Valhalla Rising really got to me. The mountains seem to loath the humanity that desperately tries to survive on their slopes. Humanity is trapped in an endless spiral of violence, towards their fellow men and towards themselves. Yet at the same time they all feel completely lost and alone. They fail to connect with each other and thus bring upon themselves their doom. Violence is never far away and often very intimate in its portrayal. As is only appropriate.
A Field in England (2013) by Ben Wheatley
An other almost existential movie about the bleakness of nature and it's inherit hostility towards humanity. Experimental and psychedelic in the darkest sense it sees men abuse men to satisfy their greed. Madness, envy, fear and paranoia ensures as the lost souls stumbles toward their fate. A Field in England immediately gave me that certain Warhammer feel of a bleak setting, lost souls, strange and terrible happenings and a twisted end that leaves you unsettled.
Hard to be a God (2013) by Aleksei German
Hard to be a God is such a unique vision that at first it might be difficult to compare it to any thing. Except for Warhammer. The movie is an insane mix of science fiction speculation, dark age superstition and a man's growing rage and frustration with the limits placed upon him by an uncaring system. Deeply steeped in Stalinist allegory and acted with such fervor that it sometimes feel like a documentary. It is bizarre, wonderful and full on Warhammer.
Honorary mention
Blow Your Trumpets Gabriel (2013) by Behemoth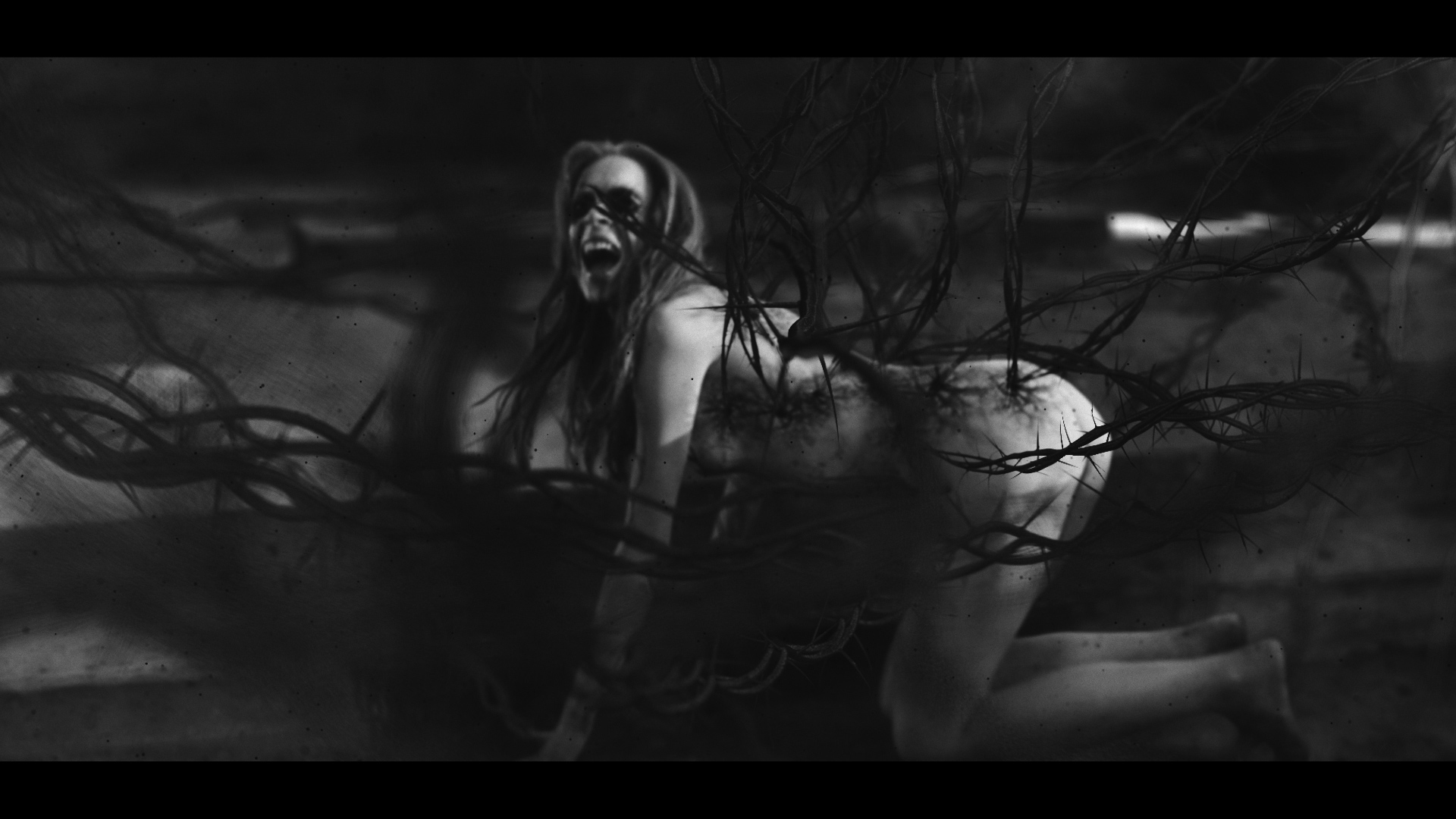 While this is a music video and not a movie I felt I had to include it on the list as an honorary mention. Utterly twisted, stark and terrifying. There is no way I could resist this dark imagery. I'm not a huge fan of black metal, mostly it is just too aggressive and guttural for my taste. But the videos and imagery is usually fascinating and enjoy the primal hate the best band manage to channel into art.
-Alexander Winberg-